Elevate Your Pitch with Touchstone Partners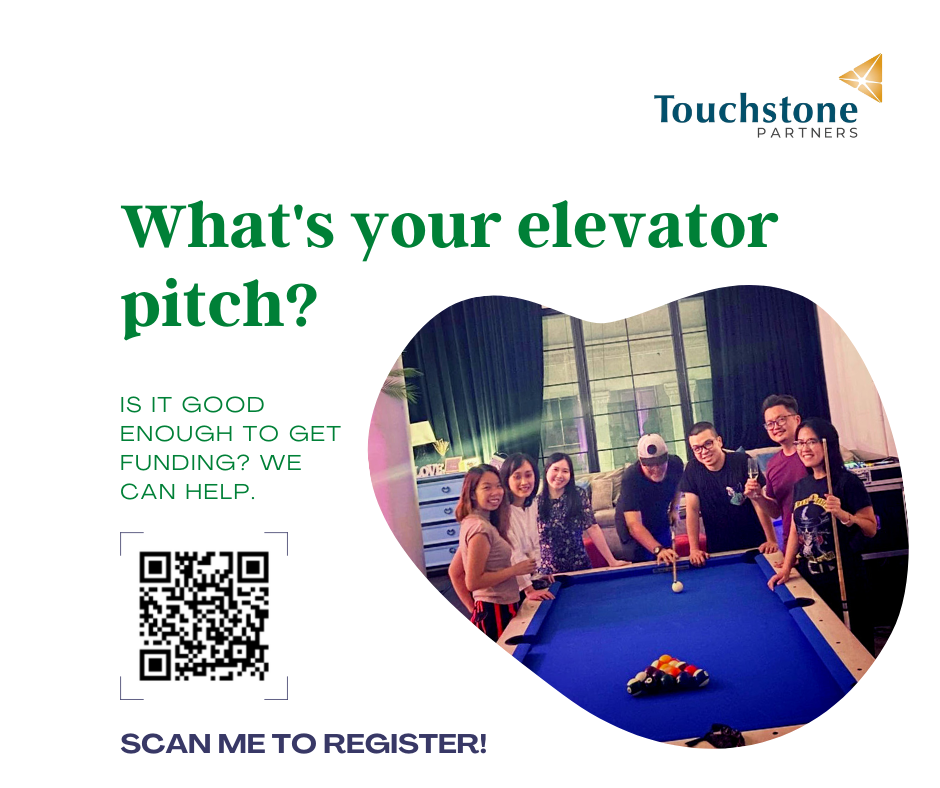 Going up or coming down? Let us hear your story (and we're sure your mission is much bigger than just business ups and downs!)
Building a startup is a rewarding journey, and funding is an important element for your startup to grow. How you pitch determines the interests of investors to engage with you. Often times, when your idea/startup is a great one, a short pitch will suffice, in fact, 2 minutes.
Hence, we're now hosting our first Touchstone online elevator pitch event to offer early-stage founders a chance to get funded and to get to know us, too.
HOW TO JOIN?
Event Date: Wednesday, May 25, 2022 - 02:30 PM ICT (the online link will be sent to those selected for the pitch).