Meet The Finalists of Net Zero Challenge 2023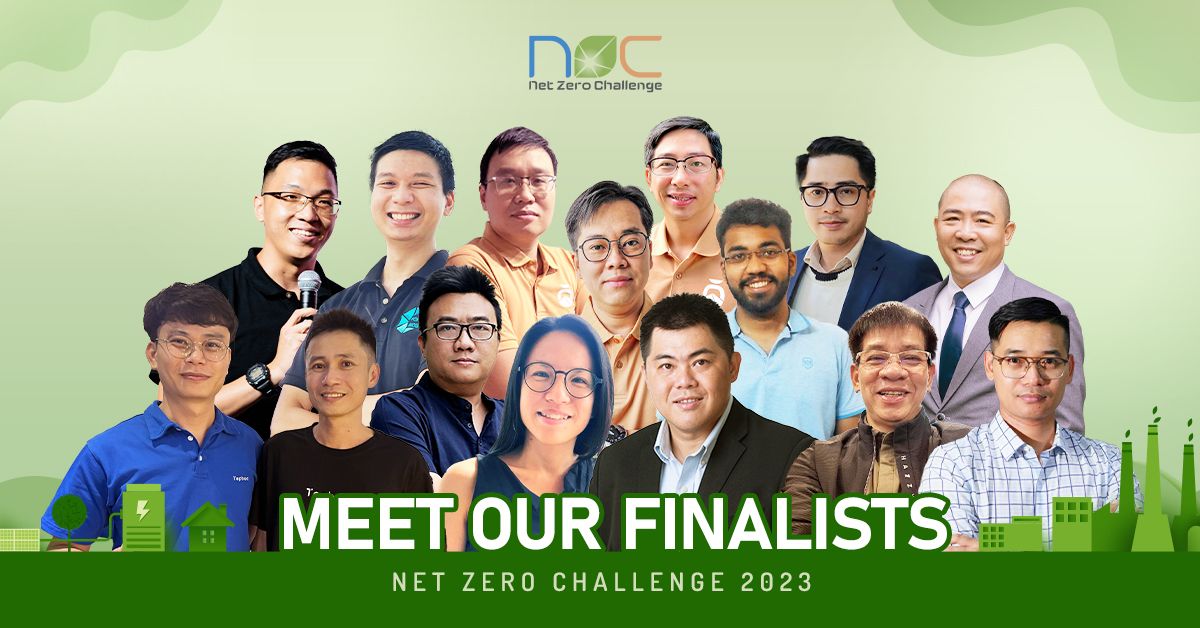 This year marked the inaugural launch of the Net Zero Challenge, co-organized by Touchstone Partners and Temasek Foundation. It has been an amazing journey so far with over 300 applications from 45 countries flooding in.
We've worked hard to handpick 9 finalists working on exciting solutions in carbon capture, energy storage, smart farming, agriculture bio-tech and more. All our applicants were carefully reviewed by Touchstone Partners, Temasek Foundation, and other shortlisting committees consist of experts and leading investors in the field:
Angela Tay, Senior Investment Associate, AgFunder
Jeremy Sim, Director of Innovation, Mistletoe
Minh Phan, Former Head, Department of Environmental Biotechnology - University of Agriculture & Forestry (Dai hoc Nong Lam)
Nam Nguyen, Founder & CEO, KLINOVA
Thao Tran, Country Director (Vietnam), New Energy Nexus
Trang Tran, Agri-tech Expert, Loc Troi Group
Here are our finalists:
Track 1: Renewables & Carbon Renewal
Alternō (Vietnam) – Low-cost thermal energy storage using sand-based battery
Sierra Energy & NSEC (US/Vietnam) – Producing green fuels from unsorted mixed waste via gasification
VOX Cool (UK) – Cold batteries with smart control for decarbonising the cold chain
Track 2: Food Systems & Sustainable Agriculture
Forte Biotech (Singapore/Vietnam) – Onsite RAPID diagnostic tests for early detection of prawn diseases
NEORICE (Vietnam) – Low cost and sustainable rice cultivation techniques to reduce methane emissions by up to 50%
Tepbac (Vietnam) – Precision aquaculture and smart farm management for smallholder farmers
Track 3: Circular Economy & Waste Management
AirX Carbon (Vietnam) – Cost comparable fossil-based plastic replacement from biowaste
GreenPod Labs (India) – Bioactive solution packaged in sachets to increase shelf life of fruits and vegetables
Origo Eco (Malaysia) – Wood-free shipping pallet using rice husk and agri-waste
Our upcoming Grand Finale is happening on December 8, 2023 in Ho Chi Minh, Vietnam. Stay tuned.
———
For any questions and communications about Net Zero Challenge 2023, please reach us at n0c@touchstone.vc.