Touchstone Partners backs F&B ordering platform Oda in $1m seed round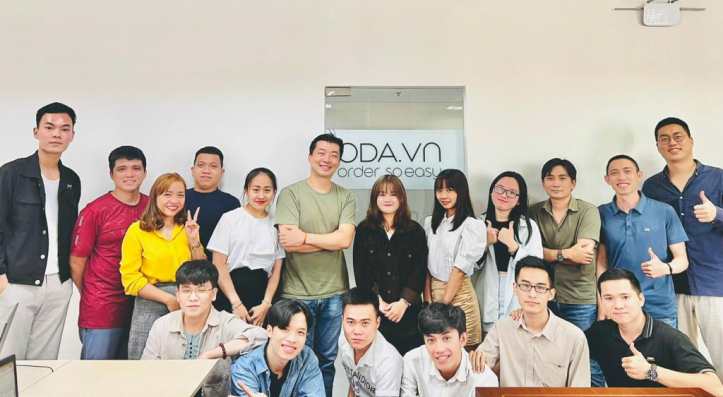 Ho Chi Minh City, December 15, 2022 -- Touchstone Partners today announced that it is leading a consortium that has committed to investing USD1 million in Oda, a food procurement system for restaurants and suppliers that streamlines ordering, saves money, and reduces food waste. Oda will use the capital to further build the core software technology, refine the app's user interface, and improve big data analytics capabilities to better predict market trends and ingredient quantities.
Oda's food and beverage (F&B) procurement and order management platform that connect buyers and suppliers of the fresh food market. Its SaaS solution provides hotels, restaurants, cafes, and bakeries an easy-to-use way to not simply order and purchase foods but to also understand, track, and analyze their purchasing trends better over time, potentially saving significant costs.
Jin Lee, Founder and CEO of Oda, commented: "Having previously worked in the hospitality industry, I understand first-hand the flaws in the ingredients supply chain for both suppliers and restaurants. It can be an inefficient process that generates an unnecessary amount of food waste, and I realized that a solution that digitalizes and streamlines ordering not only increases efficiency but also reduces wastage. I am excited to have Touchstone Partners and the other investors in this round on board. With their support, I am confident that Oda will be a game changer for the F&B industry in Vietnam and potentially beyond."
Founded in 2019, Oda has quickly become the leading B2B F&B platform, connecting over 120 suppliers with almost 500 customers in Vietnam, including Baemin Kitchen, Belgo, and Lacaph. The Oda team is currently building out the intuitive platform on the web and mobile app environments to serve the digital transformation of the purchasing process.
Bobby Liu, Director of EiR at Touchstone Partners, stated: "The F&B industry is intensely competitive and price sensitive, and we believe Oda's solution enables restaurants and suppliers alike to address a significant industry pain point, better utilize human and financial resources, and reduce spoilage and waste. It can also facilitate sustainable agriculture and help Vietnam's farmers and food producers get their products into more venues. We're impressed with what Jin and his team have developed to date as well as their ability to successfully navigate through the unprecedented challenges posed by covid last year, and we firmly believe in Oda's enormous growth potential."
► Read about Oda's story here