Touchstone Partners Invests in Eureka Robotics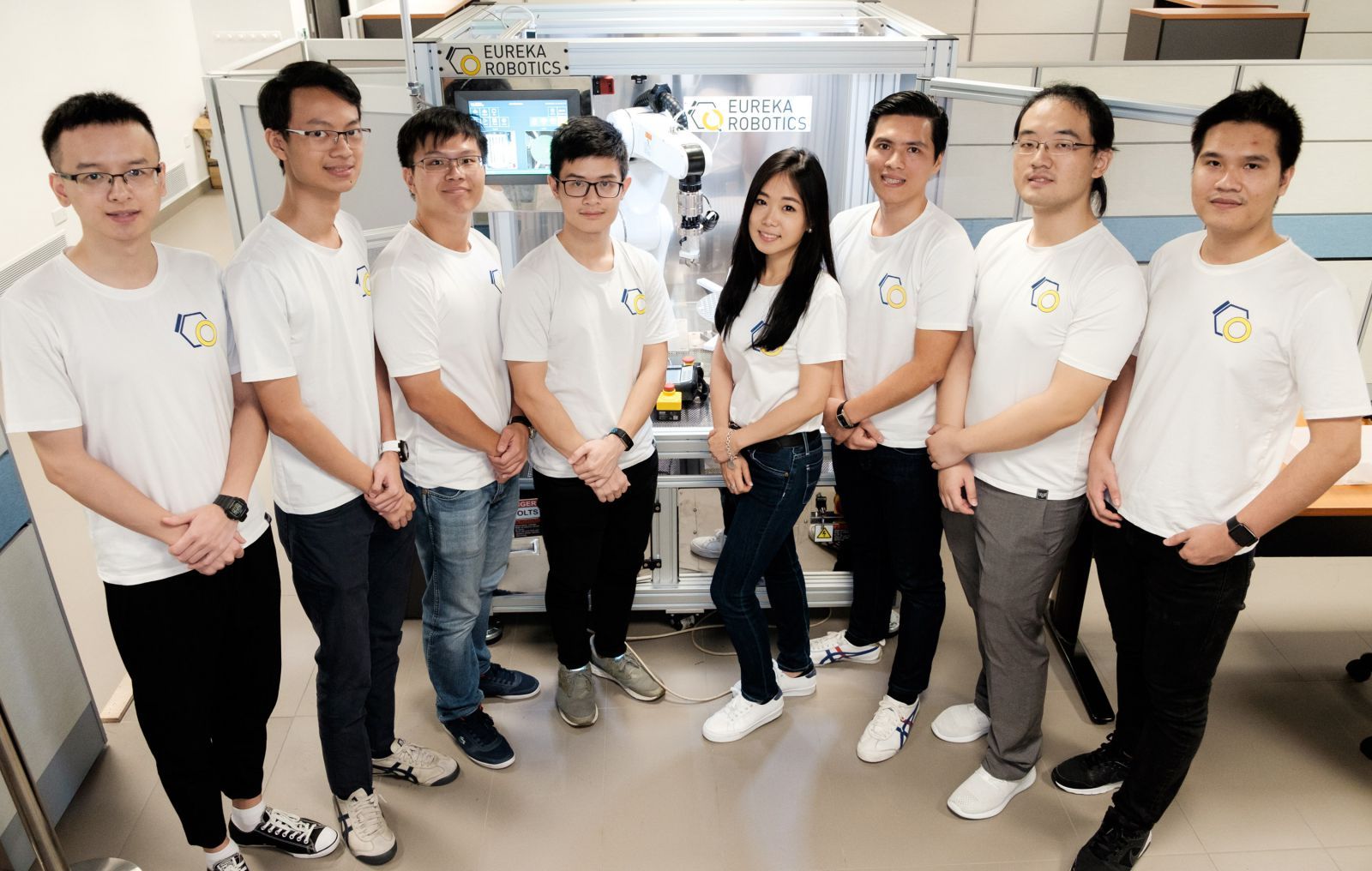 Ho Chi Minh City, 17 May 2022 – Touchstone Partners today announced that it participated in Eureka Robotics' recently closed pre-Series A round of funding, which raised US$4.25 million from a handful of investors. In this fundraising round, Touchstone joins lead investor The University of Tokyo Edge Capital Partners (UTEC) and existing investor ATEQ.
Eureka Robotics is a Singapore-based start-up which develops software and systems to automate tasks that require simultaneously High Accuracy and High Agility (HA-HA) across a range of industries, including optics, electronics, and automotive. The company has deployed robots and systems in factories in Singapore, China and Japan.
The company plans to use the new capital raised to expand its operations beyond Singapore where it is headquartered and Paris, France, where it maintains an R&D office, including establishing an office in Vietnam in Hanoi in July 2022. It initially plans to recruit 10 staff members to contribute to and support the company's continued rapid growth. Open positions include DevOps Engineer, Cloud Backend Engineer, ML Engineer, Software Engineer (Python/C++), Finance Manager, and others. Full job descriptions and contact details are available on the Eureka Robotics web site.
Eureka Robotics was founded in 2018 by Pham Quang Cuong, Ph.D. and Hung Pham, Ph.D. Cuong, Eureka Robotics' CEO, is also an Associate Professor of Engineering at NTU and led the team that developed a robot that could assemble Ikea furniture, an achievement that was widely covered by global media in 2018. He earned a master's degree in Computer Science from École Normale Supérieure and a Ph.D. in Neuroscience from Sorbonne University, France. Hung is Eureka Robotics CTO. He earned a Ph.D. and a B.Eng. (First Class Honours) in Mechanical Engineering from NTU. Hung was recognized as one of VNExpress' Top 10 Young CTO in 2021. They are joined by Ms. Van Nguyen, who is in charge of marketing and strategy. Van has an MBA from MIT, USA and an Engineering Degree from Sorbonne University, France.
Dr. Cuong said, "We are extremely gratified by the level of investor interest in Eureka Robotics during this round of fundraising. This capital is key to our ability to accelerate development of the Eureka Controller, our primary product, as well as several others and to further build out our engineering team. We are also particularly pleased to welcome Touchstone as an investor. It was clear from our first meeting that they fully understood and shared Eureka's vision, strategy, and values. Further, we recognize that Touchstone will be a valuable partner as we bring the company to Vietnam, the home of some of our core team members, and access the country's vast tech talent pool."
Ms. Tu Ngo, General Partner at Touchstone, commented, "As the only Vietnam-based investor in Eureka Robotics, we are excited to not only to have the opportunity to participate in this dynamic startup's growth and to work with a brilliant team, but also to assist the company as it expands its operations here. We believe Eureka Robotics will greatly benefit by being in Vietnam, from both a development perspective as well as the potential customer base, given the growing number of high-tech manufacturers locating here. Eureka and its founders represent the best of Vietnamese talent and ingenuity and is precisely the kind of company that can help the country meet its Industrial Revolution 4.0 goals."
Tu noted that Eureka Robotics is Touchstone's second deep tech investment after its recent investment in Selex Motors: "Deep tech is one of Touchstone's key areas of focus. Solutions like those being developed and applied by Eureka and Selex not only involve complex engineering but also have the potential to dramatically shape and change the industries in which they operate. The potential applications across a wide range of sectors are essentially limitless, and we look forward to investing in more startups in this space."
About Touchstone Partners
Touchstone Partners is a Vietnam-focused venture capital firm that aims to assist talented and driven founders to realize the potential of their businesses by applying their deep understanding of the Vietnamese market and utilizing a global network of connections.
Current investment areas include deep tech, fintech, real estate, health technology, educational technology and technology initiatives that improve the efficiency of the value chains of important industries such as production and agriculture. Touchstone Partners aims to promote positive social development and set high standards for venture capital in Vietnam, proving that Vietnamese startups can deliver significant technology innovation and have a meaningful impact on society. Touchstone Partners' investment capital comes from Pavilion Capital, Vulcan Capital, and several major governmental and private financial institutions in the region and the world.
For further information, please visit: www.touchstone.vc or email to: hello@touchstone.vc.